Our aim at Commodore Finance is to help all of our clients to achieve their financial goals, dreams, and independence.
Through our process, this is made extremely easy for you. We will discuss your current situation and establish your financial objectives and more importantly when you want to achieve them.
We will never use jargon that you do not understand. We will always ensure that you are fully understanding of any solution recommended to you.
We develop a practical plan designed to help you meet your financial needs.
We will discuss the plan with you and agree the course of action you want to take.
Whilst the final decisions are of course yours, we are here to help and guide you with jargon-free advice both now and in the future. 
Have a look at our great reviews on vouchedfor, home to the UK's
most trusted advisers.
Here you can read our reviews and leave one of your own, simply click 'Read Reviews' below the vouchedfor logo.
"Paul (and his team) took all relevant "fact finding" details from me and arranged a meeting where my current situation was fully discussed. Paul then searched the financial markets looking for the best deal, which was most suited to my needs. Paul went through the different mortgage options with me and everything was fully explained. There was no obligation, no pressure and I could tell straight away that his advice was in my best interests and trustworthy. Very impressed."
"Thanks SO much for all that you have done for me so far.
It is always daunting when making financial decisions and planning for the future, however your advice and help so far has been excellent and very much appreciated. I will be looking for you to help me with my other financial affairs!
Thank You!"
"I was a first-time buyer and had no idea how to get onto the property ladder. He talked me through every part of the process and made sure that I completely understood each stage. The level of transparency that Paul offered enabled me to make the most informed decisions and I am extremely happy in my new home. He went above and beyond to communicate with myself and my family. He even ensured that the process continued with his colleagues when he was on holiday for a week."
Why Choose Commodore Finance Ltd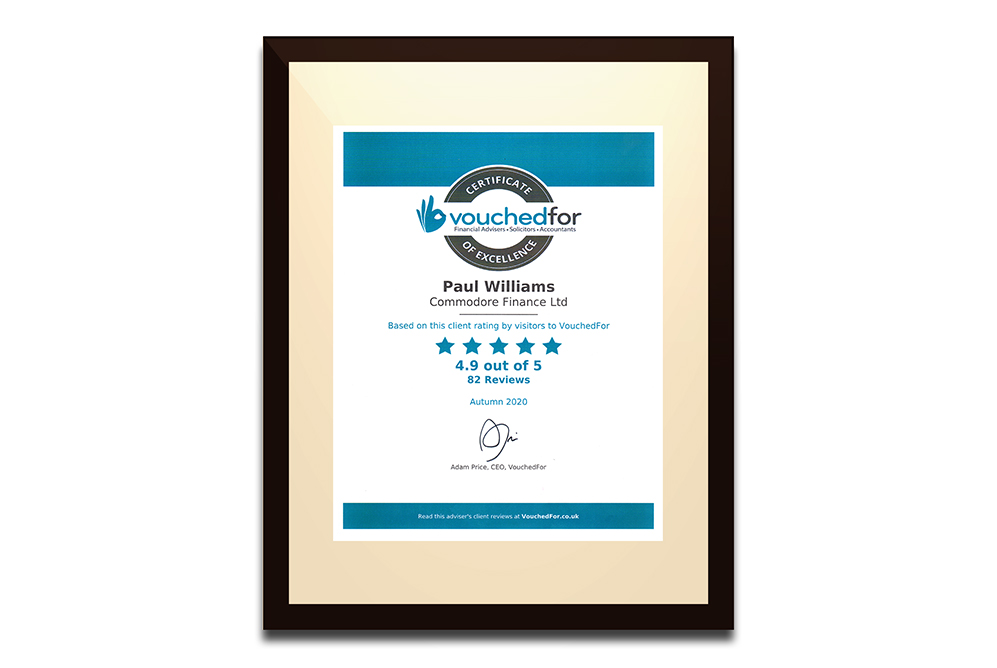 Taking Care Of You
With 37 years' service, we can say with confidence that you would find it hard to find a situation that we have not dealt with. We will hold your hands and walk with you every step of the way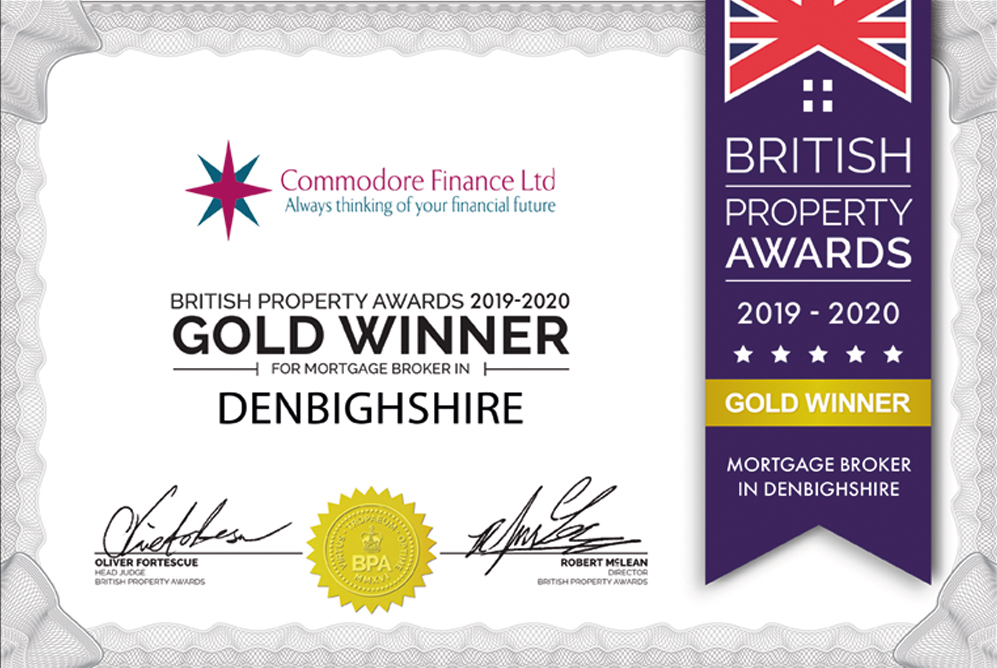 We Are Recommended
Awarded a vouched for top adviser award 2020 as shown in the Times and Telegraph. We were a 5-star Gold winner in the British Property awards 2019 – 2020.
Read our reviews here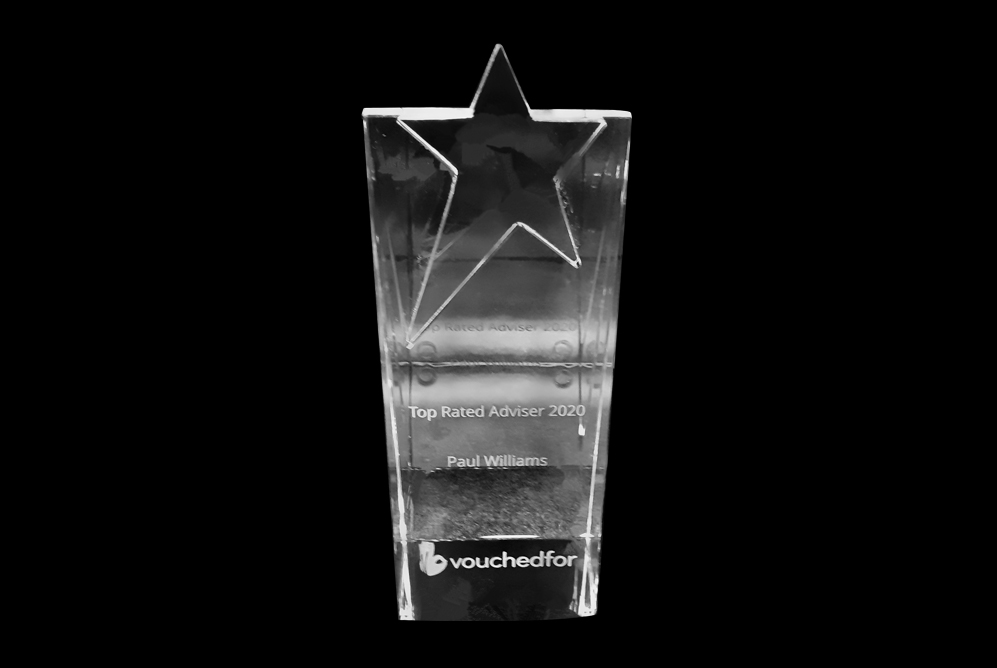 Tailored Personal Service
We are very flexible with appointments. To meet your requirements, we can accommodate appointments outside normal office hours.
We provide you with advice on practical and relevant financial solutions to help you meet your financial objectives.
Established in 2006, the team at Commodore Finance Ltd has many years' experience providing practical financial planning advice to their clients.
A team of professionally qualified advisers who are further supported by a team of technical specialists and expert investment managers who all play an integral role in the service we deliver to you.
By listening to what you need and what you want to achieve, we will provide the right advice and deliver a service that is relevant to you. Whether you are looking for your first mortgage to get on the property ladder or planning for your retirement, we can help.
We will work with you to minimise risk, costs and tax whilst helping you achieve your financial goals and objectives.
We offer advice and guidance at Commodore Finance covering a wide range of financial services including;
Investments & Pension Planning (Including pre and at retirement planning)
Regular Savings Schemes
Equity Release
Mortgages (including Residential, Buy to Let, Holiday Lets, Help to Buy and Self Build)
Life & Critical illness Cover
Income Protection
Home and Buildings Insurance
Commercial Insurance
Will writing service and power of attorney.
The overriding objectives of our service are for you to feel that you have had the best advice possible and that you could not have been dealt with any better, in a friendly, professional manner giving you full peace of mind. We want you to feel comfortable in recommending us to your friends and family.